Pet Insurance
Did you know…every six seconds, a pet parent is faced with a vet bill over $1,000?
We all love our pets and want to treat them like family, but these unexpected medical expenses can really add up! While you can't predict your pet's health, you can plan for it with affordable and fast pet insurance from Blue Marsh Insurance. Get a quote here!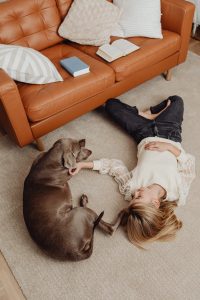 1 in 3 Pets will Need Unexpected Veterinary Care This Year. Is Yours Covered?
We've made it easy to ensure that you can get your pets the care they need, without the expensive vet bills.
Comprehensive Pet Insurance Coverage Options
Emergency & Hospitilization
Surgeries
Veterinary Specialists
Diagnostic Testing
Knee Conditions
Prosthetics & Orthopedics
Hereditary & Congenital
Prescriptions
Hip Dysplasia
Chronic Conditions
Dental Illness & Injury
Imaging
Cancer Treatments
Optional Wellness Coverage
Optional Veterinary Exam Fees
Blue Marsh is here to protect EVERYTHING that's important to you – even your pets!